G#Gill

Posts: 14755
Joined: Thu Apr 05, 2007 1:09 pm
I'm a Saga-lout, growing old disgracefully
G#Gill

Posts: 14755
Joined: Thu Apr 05, 2007 1:09 pm
I'm a Saga-lout, growing old disgracefully
spot

Posts: 40927
Joined: Tue Apr 19, 2005 5:19 pm
Location: Brigstowe
There's a bunch of students at the college up the road ride like that on their way home around quarter to three. Does my head in every time.
Did you see the photo of what might have been an extremely large horse box after it crashed near Cambridge this morning? Lord knows how many horses it had in it when it went over.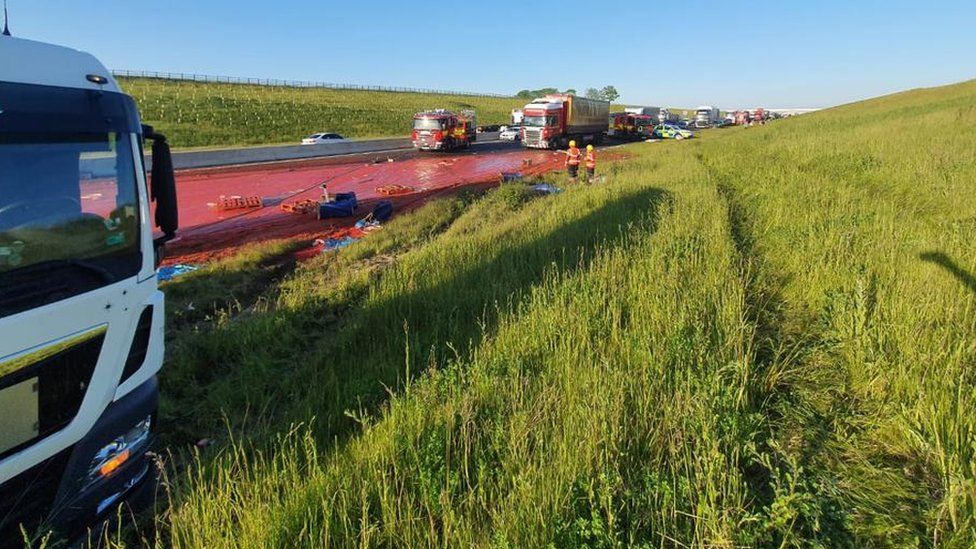 (not really: passata)
Nullius in verba
☎
|
|
|
|
|
|
|
|
|
|
|

To Fate I sue, of other means bereft, the only refuge for the wretched left.
Who has a spare two minutes to play in this month's FG Trivia game!
My other operating system is Slackware
G#Gill

Posts: 14755
Joined: Thu Apr 05, 2007 1:09 pm
What a terrible picture, spot, it's going to take the fire brigade pumps/hoses to get the road cleaned.
I'm a Saga-lout, growing old disgracefully