Actually the quote is from msn, whoever they are, but the link is to an informative website.
I'm entirely baffled by this. A sixteen ton bulldozer straightening and environmentally destroying a river subject to a Site of Special Scientific Interest order? In England? In the 21st century?
The courts have the option of an unlimited fine. I hope the outfit that ordered the vandalism, and the directors, and the shareholders, end up bankrupt, and that's before I hear what they thought they were doing.
https://www.wyeuskfoundation.org/news/d ... river-lugg
Critics said more should have been done to halt the destruction last week, on 26 November when the EA was first alerted to activity taking place on the river bank. It is understood the event was designated a category 1 incident; an event which has a serious, extensive or persistent impact on the environment.

But it was not until significant damage had been done that the EA and other officials used their powers of entry to stop the destruction, which environmentalists said would take decades to repair.

The river is protected as it is an important habitat for salmon, otters, lamprey, dragonfly and crayfish. The protection also covers the way the river meanders through the countryside. But after several days of activity, the river banks have been flattened, gravel has been scraped from the riverbed, and the gentle curve of the river has been straightened.

Helen Stace, the chief executive of the Herefordshire Wildlife Trust, said: "A large stretch of one of the UK's most important rivers, the Lugg, has been devastated with dire consequences for wildlife and water quality downstream. This is a tragedy.

https://www.theguardian.com/environment ... raightened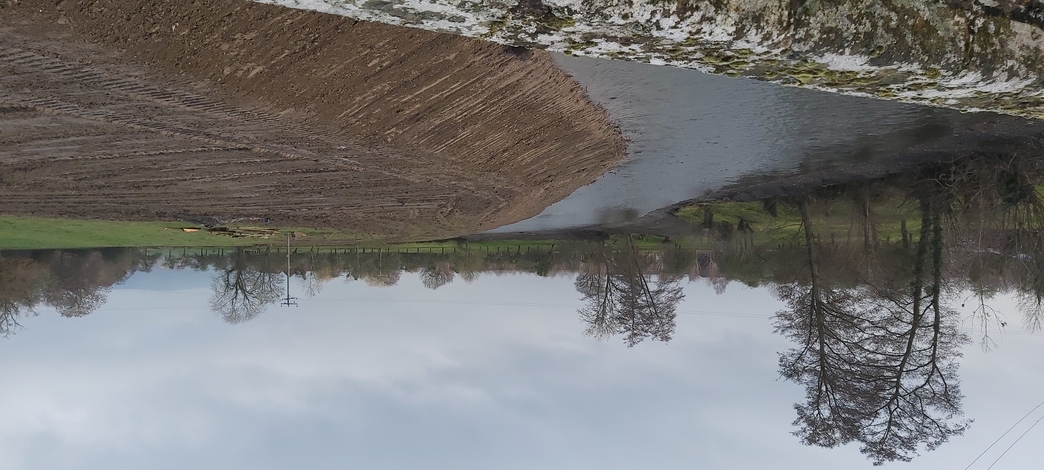 Here's the previous view from the same location, from Google Earth. There's extensive continuing updates on the local paper at
https://www.ledburyreporter.co.uk/news/ ... riverbank/
Maybe someone hopes to make a fortune from building new homes, or maybe someone thought it would stop "measures to address the phosphate issue" with agricultural run-off. Maybe someone still expects to make a profit.
https://www.herefordtimes.com/news/1891 ... e-concern/
mentions both possibilities.