Indeed, more than a little damp, about 18 inches of it, all running through our apartment.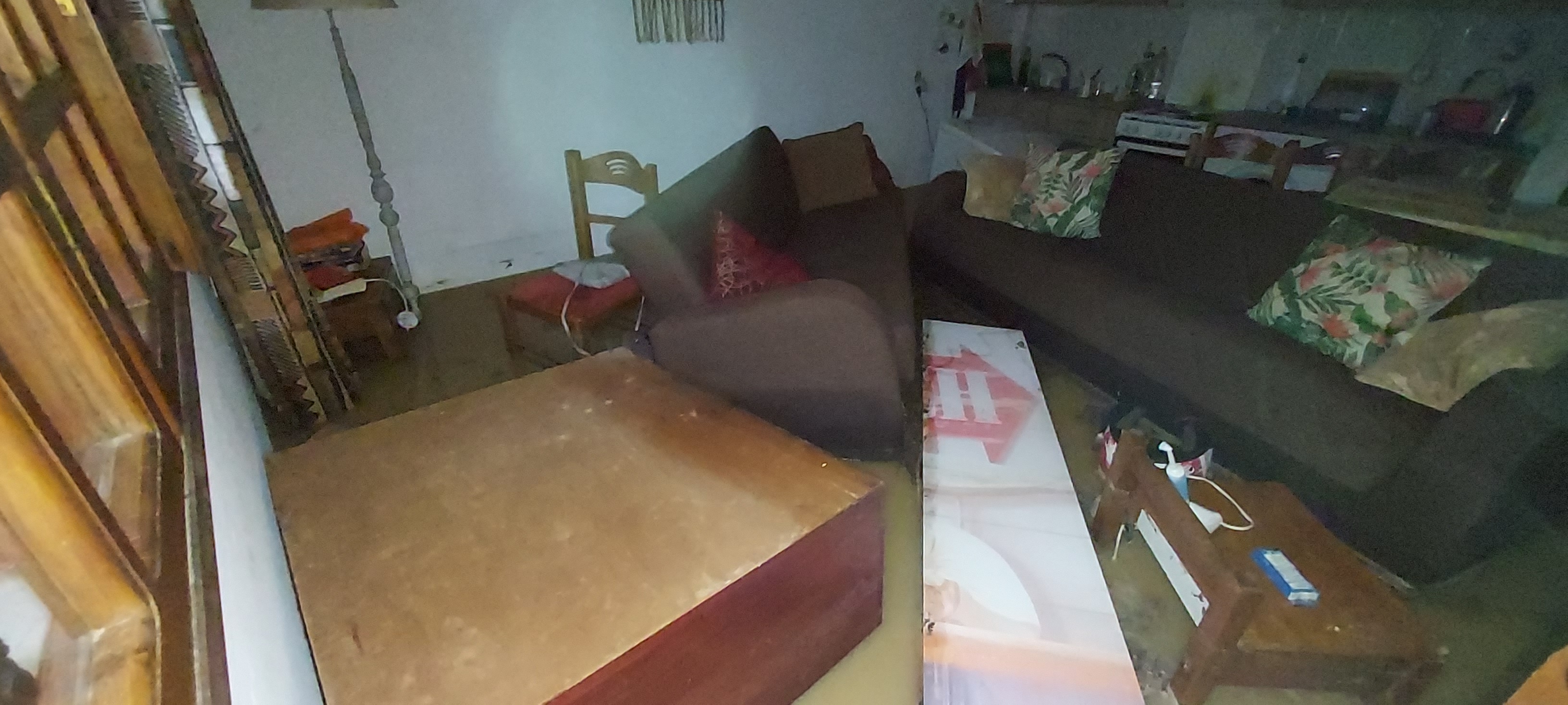 It started about 9am with 2" of rain falling in about 45 minutes, then we had a rest before another 2" in the next hour.
It wasn't too bad at that point, I was keeping up with the influx and bucketing it down the loo - then the run-off came over the wall and broke the door frame.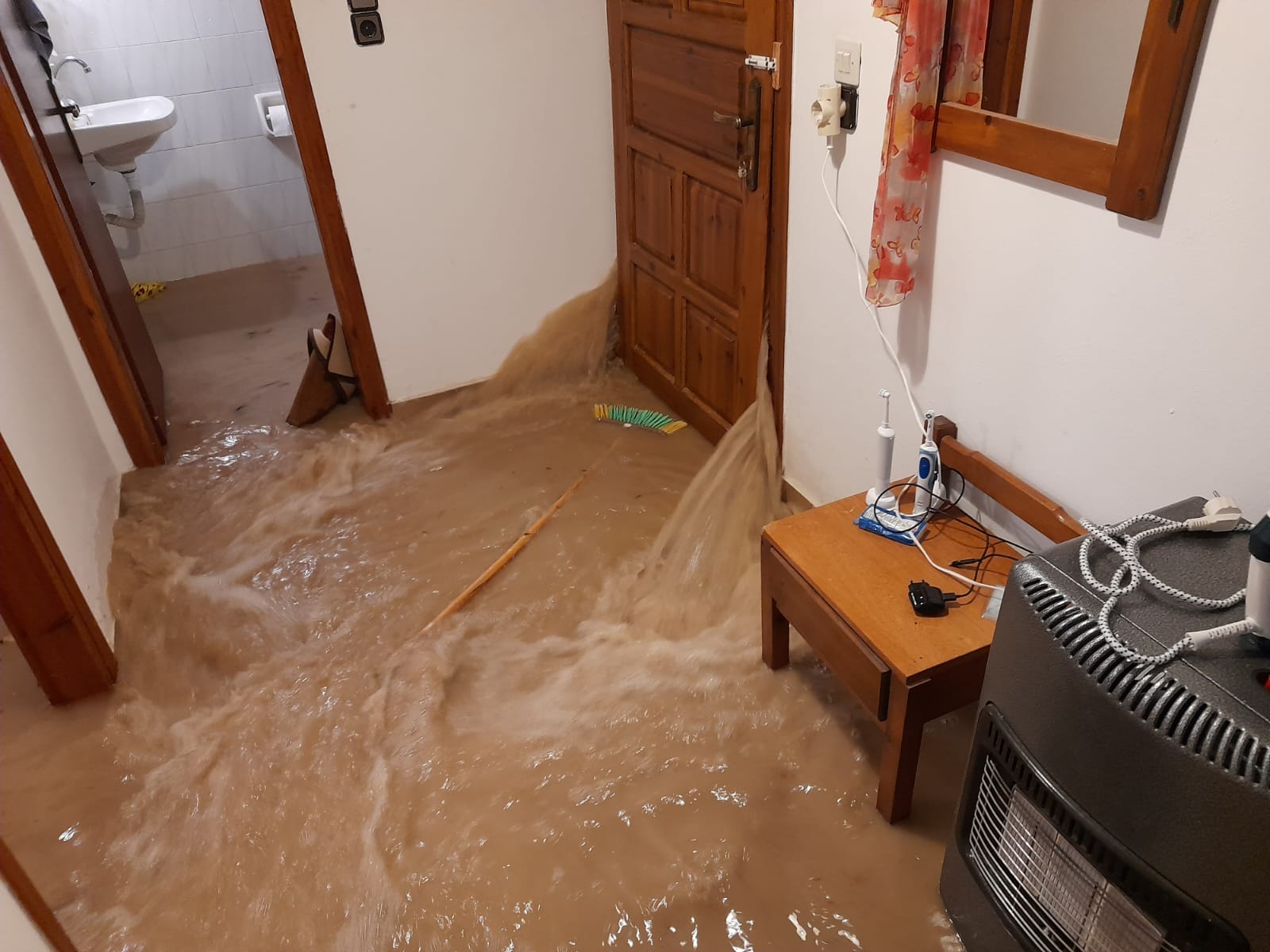 Eventually it forced the door open and washed my wife out of the other door - she was not happy

However, we did eventually manage to clear the mud out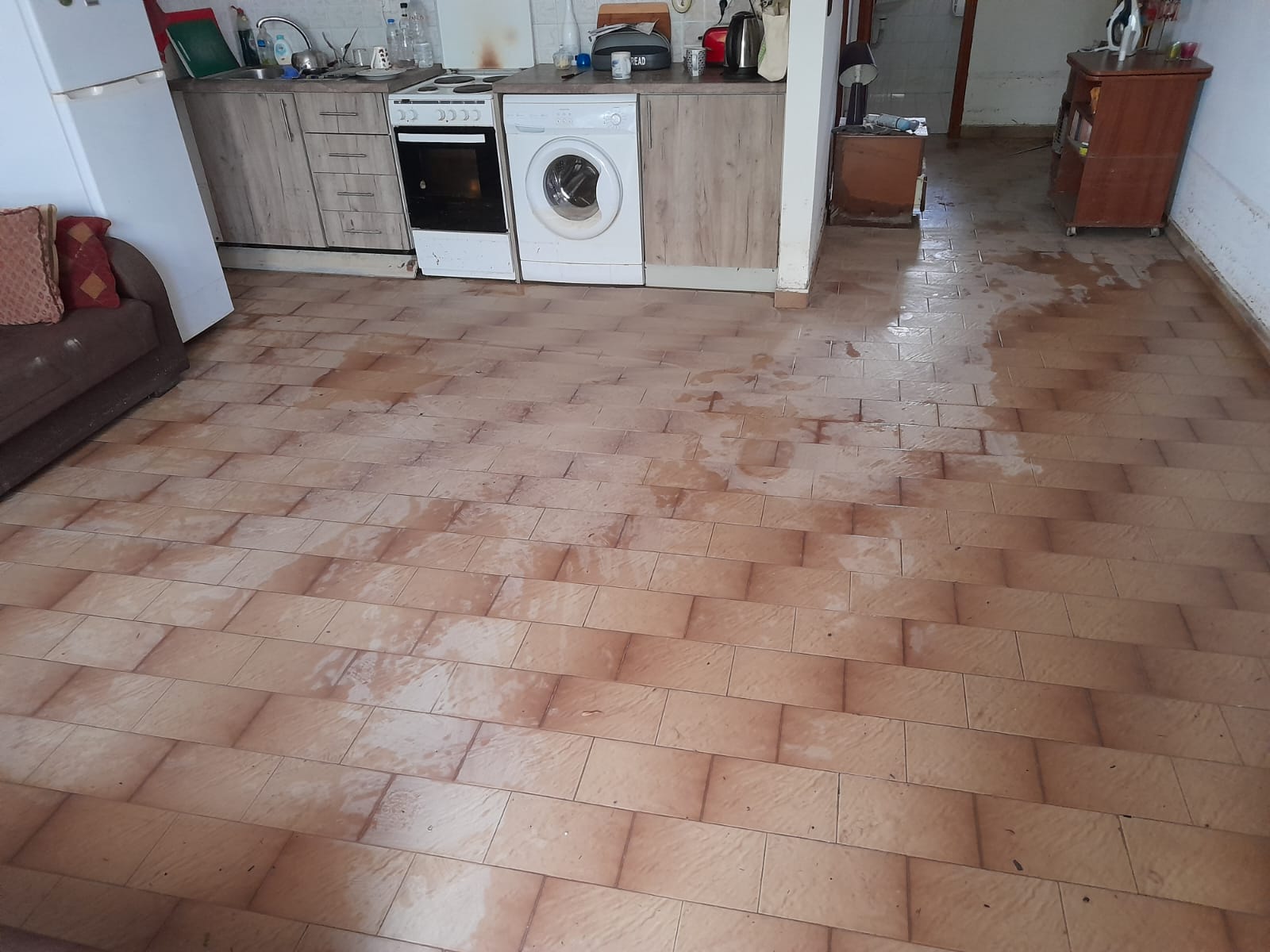 and the insurance company have agreed, in principle, to pay for the damage.
Ho hum, now we have a blank slate to redo it as we like